When you want your payment information stored we have a solution. Here's how it works.
Select Gov2Go Pay to securely store your payment information so it's ready use another time.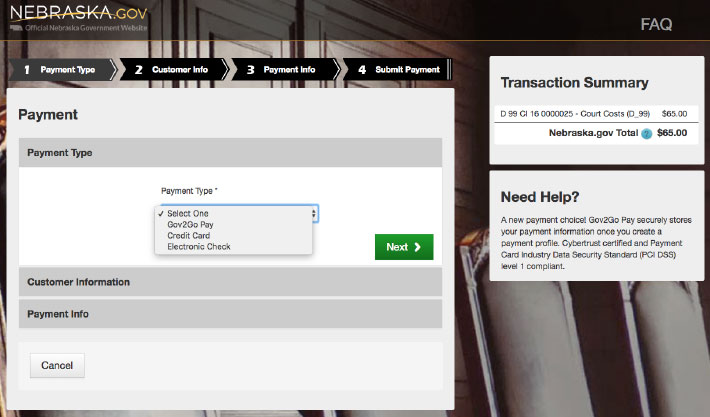 ---
Log In to an existing account or create a profile unique to you. New accounts will receive an email which requires validation.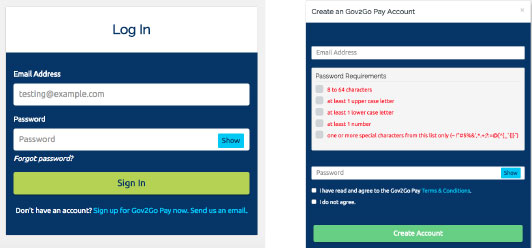 ---
If you choose to create a new account, you will be prompted to add your information and payment choice. All payment information is held to level 1PCI-DSS standards!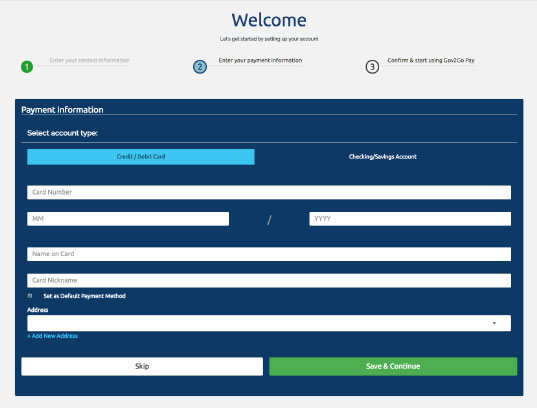 ---
After you create a profile, your personal dashboard will appear. The dashboard is where you can track all your payments.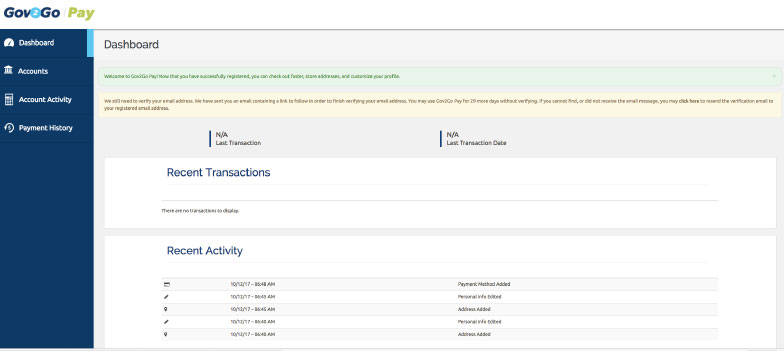 ---
REQUIRED: For your security, you must validate your account via email.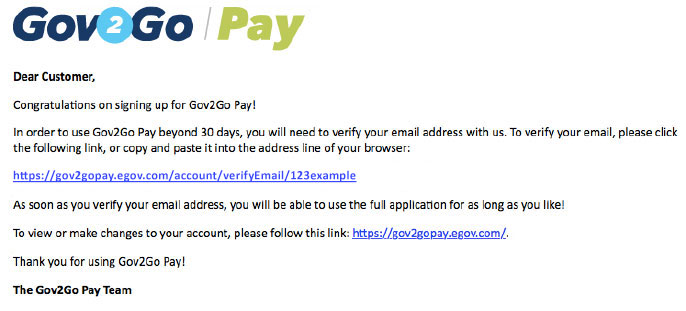 ---
Once your email is validated you are ready to use Gov2Go Pay anytime without having to get out your credit card!